Missions & Outreach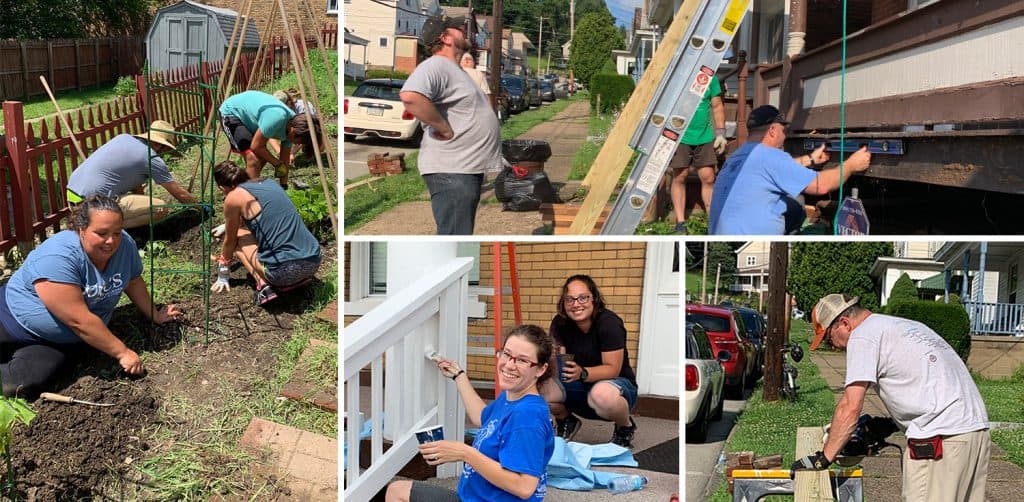 Ministry to Local "At Risk" Communities
Pitcairn and Jeanette are both local communities with significant social, economic, and spiritual needs. We financially support these ministries, but more importantly our people are invested personally. New Covenant partners with two ministries focused on these towns. PitCare Inc. is a non denominational community development organization in Pitcairn, just down the hill from our church facility. We have many members who are involved in programs such as their community foodbank, dinners for boys and girls meetings, and tutoring. In 2019 over 50 members spent one week completing projects in the community. For Jeannette, we have a sister church, Mosaic Community Church, that we partner with. This includes supporting and serving in their Christmas "store", coffee house, and more.
The Deacons Ministry
The desire of New Covenant's Deacons Ministry is to show God's mercy to those in need in response to God's great mercy poured out on us individually and corporately at New Covenant. Our desire is to obediently serve our Lord Jesus in the work He lays before us. To this end our hope is that those who do not know Him, may through His mercy come to know Christ in a personal way that they may rejoice in His grace. In our efforts we also seek to be good stewards of all the resources He has blessed us with.
All guidance in our decisions will be based on:
Sound Biblical teaching
The direction of the Holy Spirit
Earnest prayer
Mercy in response to the mercy that we ourselves have received (2 Corinthians 1:3-4)
Established by the people of New Covenant Presbyterian Church as a means to support mercy ministries. The first Sunday of each month will be the time the congregation has an opportunity to contribute to the Deacons Fund.
The purpose of the fund is three fold:
To distribute those financial gifts to aid people who have financial and physical needs.
Educate those in need how to recover from financial bondage with both spiritual and financial counseling.
To encourage and promote liberal giving by the congregation.
You can contact the Deacons directly for assistance by calling (724) 912-6273 or send an email to [email protected].
Missions & Outreach Committee
We continue to have a goal of supporting you in your personal mission in the service of our Lord. Please continue to bring your ideas and ask for our help and support as you live out your own calling before the Lord. The Mission Committee's emphasis is to provide support for local, national, and international missions.
We have a long history of reaching out through Missions. Through Mission To The World, we have sent teams and individuals as far away as Peru, Honduras, Belize, Africa, China and through local Outreach as close as Pitcairn PA, Fairmont WV, and Portsmouth OH.
We have supported local missions currently and in the past through, Women's Choice Network, The Harbor, and missionaries on foreign soil in Haiti, Morocco, East Asia, and India. We also partner with Young Life, Coalition for Christian Outreach, Reformed University Ministries, Covenant Theological Seminary, and Covenant College. If you have any questions about our Vision for Missions and Outreach at New Covenant, please contact one of the Elders.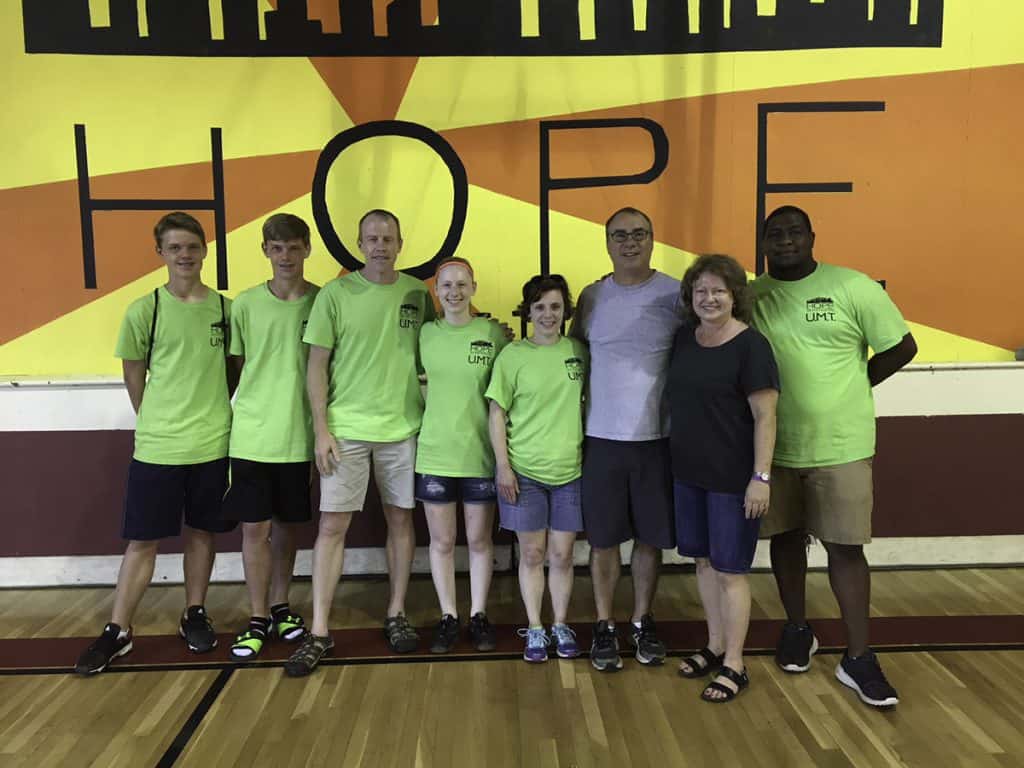 New Covenant also supported members of our church on mission trips to:
Mullins, South Carolina – Disaster Relief work from Hurricane Matthew
Moose Factory, Ontario Canada – Working with the native Cree people
Fairmont, West Virginia – Working with people living in poverty in Appalachia
Baton Rouge, Louisiana – Disaster Relief work with local PCA Church from 1,000-year flood
Quiche, Guatemala – working on service projects, at the city dump and with the Utatlan School
Puerto Rico working to restore homes from hurricane damage.