Beliefs
"New Covenant Church is Christian in faith, Reformed in approach, and Presbyterian in organization. Our mission is to make disciples of the Lord Jesus Christ by the power of the Holy Spirit to the glory of God, the Father, that we may worship our God and be equipped to love and serve our Lord and others."
Christian in Faith
Not generically religious but proclaiming the Gospel of our Lord Jesus Christ. We believe that he is truly God and truly man, that he lived a sinless life, that he died a sacrificial death, that he rose from the dead and ascended into heaven, and that he will one day return and set all things right. These are among the fundamental beliefs of historic Christianity as expressed in the great creeds and confessions of the church as the Apostle's Creed, the Nicene Creed, and especially the Westminster Confession of Faith with the Larger and Shorter Catechisms.
Reformed in Approach
First and foremost this means our approach to ministry, faith, and worship, is biblical. This was fundamental to the Reformation and holding the Bible as the Word of God and our only rule of faith and practice is essential to both our very being and our well being as a church. Secondly this means that we seek to be faithful and clear in presenting and protecting the Gospel – salvation from sin by Christ alone, by grace alone, through faith alone. And, thirdly this means we actively seek to glorify our Sovereign God and Father as our main purpose for life and ministry.
Presbyterian in Organization
Every church, whether they acknowledge it or not, is organized in some way. Being Presbyterian means our church is governed locally by elected and ordained elders and served by elected and ordained deacons. It also means we are not alone in our ministry but connected organizationally and spiritually with other congregations of our region (presbytery) and the world (general assembly).
To "go forth" is to proclaim the Gospel in our services, studies, and programs, to prepare our members to be witnesses for Jesus, and to seek to reach those who do not know Jesus by missions of word and deed in our community, our country, and the world.
"Disciples" are far more than mere converts. They are those who believe in Jesus and follow him. Who actively learn, grow, serve, repent, pray, and encourage others to do the same.
"Worship" is critical to all we do. Jesus told us the Father seeks worshippers and we not only honor and obey him when we worship together but also are blessed and grow in love and understanding. Small "w" worship includes all of life as we strive to be good and faithful servants, Christians 24/7.
"Fellowship" must include all the many "one anothers" of the Scriptures to be real Christian fellowship. We seek to be open, honest, affirming, and humble with one another, with visitors, and with all we meet.
As a PCA congregation we are a Bible-believing and Bible-teaching church. As a Reformed church our beliefs are summarized in the Westminster Confession of Faith and Larger and Shorter Catechisms. However, we believe the five "Solas" or "Onlies", sometimes called the "motto" of the Reformation, briefly but accurately reflect our commitments, what we teach and preach about salvation.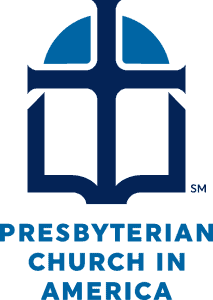 Sola Scriptura/Scripture Alone
We believe, as our confession teaches, that the Bible is the Word of God and our only rule of faith and practice. The truth we need for salvation is only revealed by God in his Word.
Sola Fide/Faith Alone
We believe that salvation cannot be earned by our works but is only possible through faith in the Lord Jesus Christ.
Solus Christus/Christ Alone
There is no other Savior nor any other way of salvation than by the substitutionary work of Jesus Christ.
Sola Gratia/Grace Alone
As we believe that we cannot earn or deserve salvation, so it can only come to us by God's sovereign grace and mercy.
Soli Deo Gloria/Glory to God Alone
Gratitude fills our worship and our lives as we praise God for his grace, his mercy, his Son, and our salvation!