Life at New Covenant
There is a place for you here! We have been blessed with a wide range of people from all stages of life. From the nursery to our "senior saints" you will find others to join in with and get to know. And for us to get to know you! We have been particularly blessed with a large number of young families including over 40 babies born in the past 7 years. Our Youth Director is going to be quite busy in these coming years!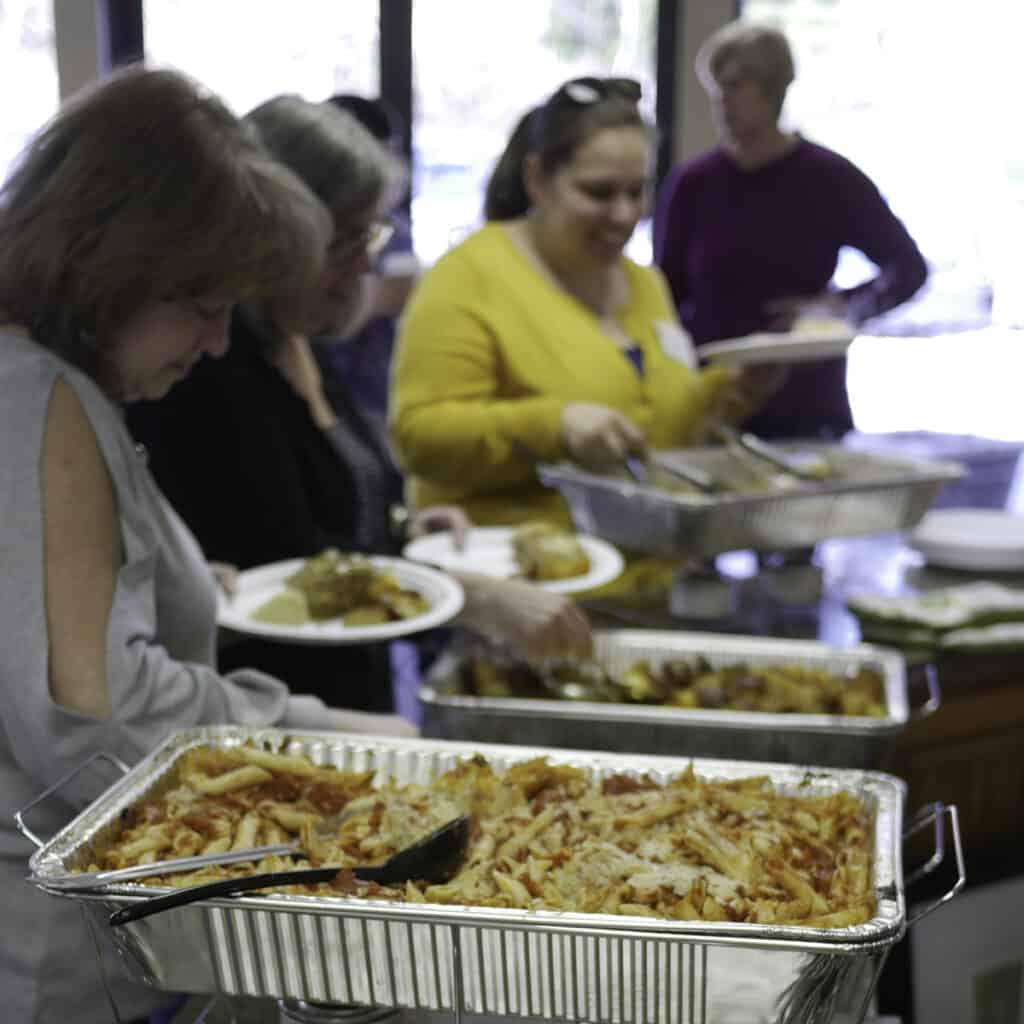 Monthly Fellowship Luncheons
Monthly after church lunch-in: Once a month (on the Third Sunday of most months) we have an all church lunch immediately following the Sunday Worship Service. Everyone brings a covered dish, if you don't have one, come anyway, there is always plenty of food and we all eat well. We love to have fun and enjoy each other's company!
Getting to Know Jesus and Each Other
In addition to our Sunday morning "Sunday School", there are a number of various Bible studies where you can learn more about God and get to meet new friends. At least one Sunday evening each month families come together in our "home groups" located around our communities. These are all great opportunities to grow together in our love and knowledge of Jesus.
Getting to Know Each Other
Annual Church Picnic: Come enjoy a day of games, food and music. Whether you want to relax and meet folks, love a good competitive game or enjoy singing this is a great day for the whole family.
Baby & Wedding Shows: Showers, showers, and more showers! The church hosts baby and wedding showers throughout the year as a way to support those newlyweds and new parents alike.
Other Support: When folks need a little support our fellowship committee provides meals. Members come together and come alongside those in time of need. Whether you are in that time of need or looking for an opportunity to give back, we encourage everyone to be a part of this ministry.