Adult Ministries
These are our normal meeting times though they may change. Please contact the office with questions or for additional details.
Bible Studies and Small Groups
Home Groups
Time: Evening of the 1st Sunday of each month
Locations: Forest Hills / Monroeville / Murrysville
Ladies' Bible Study
Time: 9:00 – 11:00 a.m. on the 1st & 3rd Wednesdays of each month
All women are welcome to join us for the study of Scripture including great fellowship and encouragement at the church! Currently we are studying the books of Ezra & Nehemiah.
Women's Connection Small Group
In a Connections Small Group, a group of 2 or 3 women meet to pray, fellowship and study the Word of God on their own schedule throughout the year. All groups will use the same materials and study the same book. This year we are studying 1st & 2nd Thessalonians.
Senior Saints Bible Study
Time: 10:00 a.m. – 12:00 p.m. on the 2nd & 4th Fridays of each month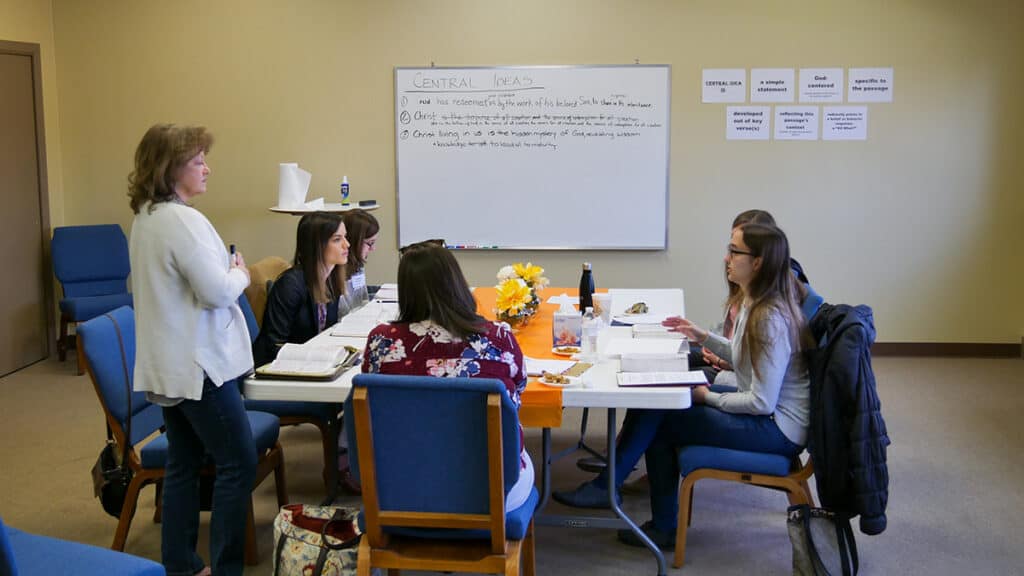 Adult Sunday School
Sunday school is from 9 – 10 a.m. on Sunday mornings.
A variety of classes are offered through our Sunday School ministry. These classes vary from quarter to quarter and range from basic to advanced Biblical, historical, and theological studies. Four core classes are also offered on a rotating basis.
Foundations for Christian Living
Old Testament and New Testament Survey
Basic Christian Doctrine
Evangelism
To discover which classes are currently being offered, simply ask, or check the signs found outside each of the adult classrooms in the educational wing.