Youth Groups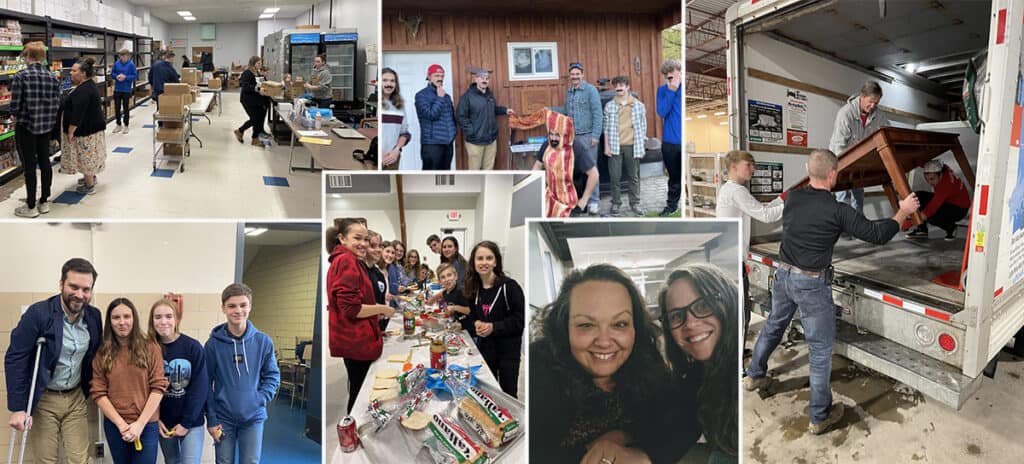 Our Youth Group is split up between our Middle School (6th-8th grade) and High School (9th-12th grade) groups. Both meet at the church most Sunday nights from 6-8pm during the school year for a time of singing, games, learning, fellowship, and prayer. We also have various retreats, service projects, and fun activities throughout the whole year. We hope our time together will encourage the spiritual formation of our students, will lift up Jesus and His word, will be a place students can ask honest questions and find biblical, compassionate answers… and we want to have a little fun together, too!
Contact Info
For more information about our Youth Groups, please contact our Youth Director, Chris Bovard: [email protected], 412-760-8930.
Resources
Latest Emails:
We want our Youth Group…
To Connect (1 John 1:7)
The "one-anothering" of Christ's church is unlike any other fellowship in this life. Our goal is to see God glorified through meaningful relationships with each other and with others in our church family as we seek to find our place in the Body of Christ. During our youth groups and other activities we often refer to four basic rules in order to do these things: be safe, be respectful, be kind, and be truthful (the definitive version of these rules is in Exodus 20:12-17).
To Serve (Galatians 5:13)
Jesus calls us to be his hands and feet and to love our neighbors. We regularly schedule events throughout the year where students serve their church, the community, and each other. Working together to help others is one of the best ways our students will serve and honor Christ.
To Grow (Proverbs 1:7; 1 Peter 2:2-3)
It is our desire for our students to grow "in the fear of the Lord" during our sharing, serving, and learning together. Our prayer is that in these things the Holy Spirit would help our students to mature in their worship of and witness to the Lord Jesus Christ. We want them to learn more about the God of the Scriptures, and to own their individual, personal relationship with our savior Jesus Christ, being equipped and encouraged for service to him, for his glory.